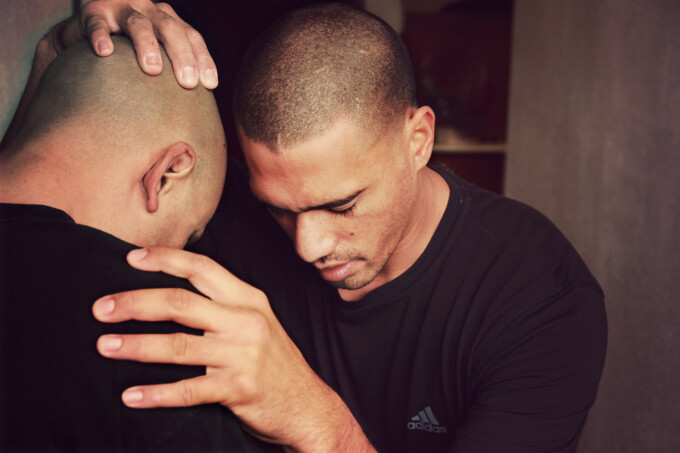 A Focus on Prayer
"And they devoted themselves to the apostles' teaching and to the fellowship, to the breaking of bread and to prayer" Acts 2:42.
I once heard the statement, "A family that prays together stays together." Research has shown this to be true. If a couple will commit to praying together, there is only a 4% chance that those two people will get divorced (Focus on the Family Research.) Pretty good in a world that is reaching close to 60%. I wonder if the same thing could be said about the church? If a church is willing to pray together will they stay together?
During the time of Lent, people are called to give up something to draw them closer to the Lord. I hear of people giving up pop, sweets, eating out and coffee (that is dedication). This year, I want to challenge us to do something different. The Lord has laid it on my heart that we need to be a people of prayer. This church is not praying enough and we are not praying for this church enough. God has great plans for us and we are missing so much because of a lack of prayer support from the members of this congregation.
This year's Lenten focus is going to be on praying for the church. I will give you a daily prayer focus on what you can prayer for. I am also going to do a daily Facebook live feed and post to remind us what to pray about. So let me give you some guidance. I am asking all of you to pray for this church daily during Lent. I am asking some of you to commit to fasting one day a week or one meal a week and giving that extra money from that meal to church as a sign of your prayers. And I am going to open the church on Wednesdays from 6:00 pm to 6:30 pm for a prayer service. We will also open the church Friday mornings from 6 am to 8 am for some of you to come in and pray. You don't have to stay the whole time, but maybe you can come ten minutes before you have to leave for work. Or maybe you want to commit to 30 minutes each of the six weeks of Lent. I also will be praying from 8:00 am to 8:30 am on Sunday mornings for our worship service. Anyone who wants to join me in the sitting room in the entryway before the morning worship services is welcome. Let's really pray before we worship and about our worship!
Commit with me to praying for our church these next 40 days of Lent. Jesus died for His church. We need to be willing to pray for it. Blessings, Pastor Aaron